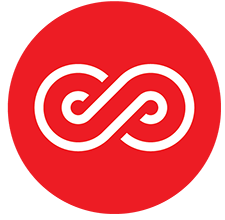 Established in 2006, Striders is a fitness-training group that trains running enthusiasts for fitness and for competition. Since our inception, we have expanded rapidly, mainly due to the enthusiasm for running shown by our clients and trainers alike. We have over 40 trainers, spread across 12 major cities and 24 locations in India, including Mumbai, Chennai, Bangalore, Kolkata, Pune, Hyderabad and Cochin. We bring together like-minded running enthusiasts, who share our joy of running, and help them achieve their goals by designing fitness-specific training programs. We also train individuals not so keen to run, with the emphasis on physical fitness. Our training methodology is holistic and systematic, to ensure that all individual body types, ages and health conditions are taken into consideration. We cater to individuals as well as corporate organizations. Currently, over 800 individuals train with us across India, striving to achieve their goals, be it fitness or competition. Corporate organizations are taking a lead to make fitness a part of their employees' lifestyle. We train their employees, as part of their employee engagement programs. We also organize and conduct several fitness events for our corporate clients, to help employees beat their stress and adopt a healthier lifestyle.
Organizing runs
10k, 21k , 42k and other categories
Athletic Meets
track and field events
Summer camps for children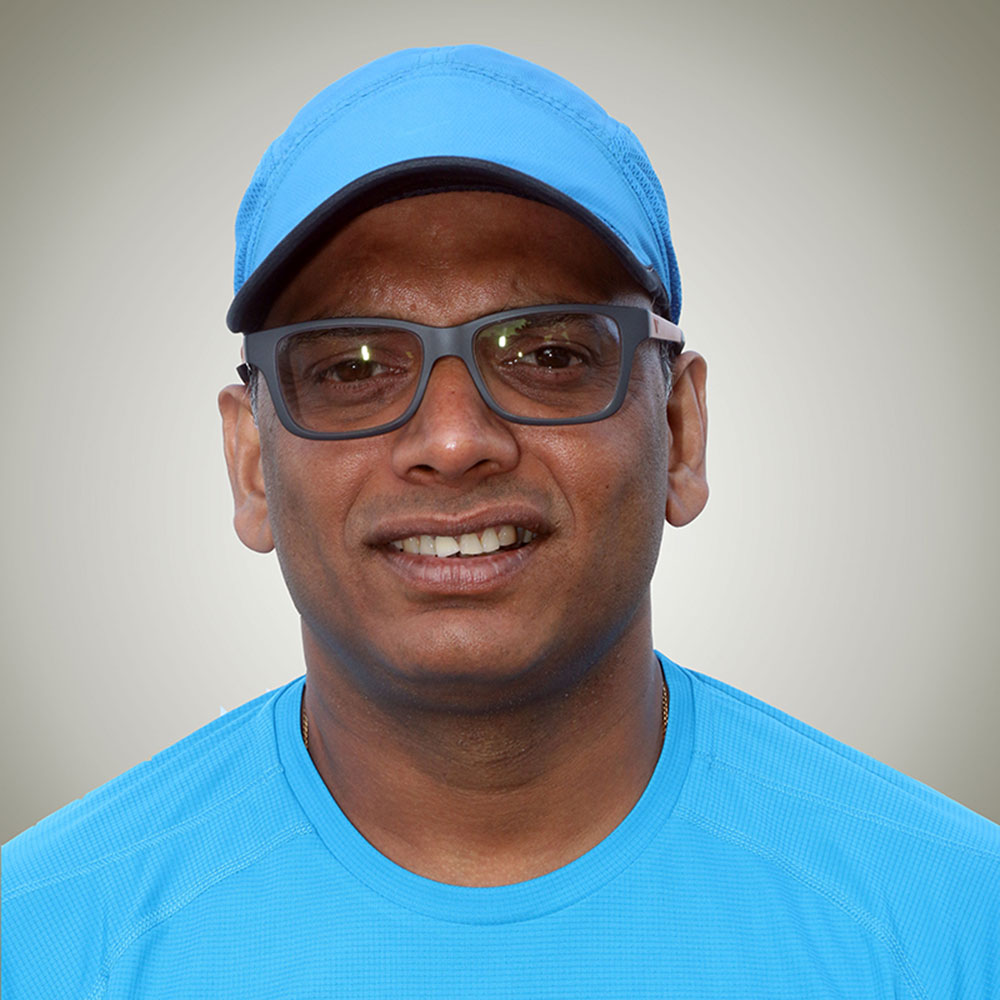 An extremely passionate and committed trainer, Praful has over 15 years of experience in the fitness industry as a trainer for the marathon, athletics and general physical fitness. In his training methodology, Praful provides dynamic exercise programs that are specifically designed to meet the needs of his clients – both individual and group clients. Through the strategically designed training methods and techniques, Praful constantly raises the bar to motivate individuals to give their best each time. He believes that one can achieve and maintain fitness through a healthy lifestyle, improved physical strength and performance. He is well known for the varied nature of his training sessions, and his clients enjoy the way he springs surprises with newer and challenging activities. A former national-level middle distance runner, Praful began his athletics career at the age of 13. In his early years, he represented his school and college in the 200-, 400- and 800-meter categories at both state and national-level competitions. While he was at university, he broke a 14-year-old record in 1991. Praful has also captained the Mumbai city athletic contingents at state level meets. He has completed several marathons and half marathons in various cities in India, including Mumbai and abroad. Apart from running, Praful has others interests such as swimming, outdoor activities and music.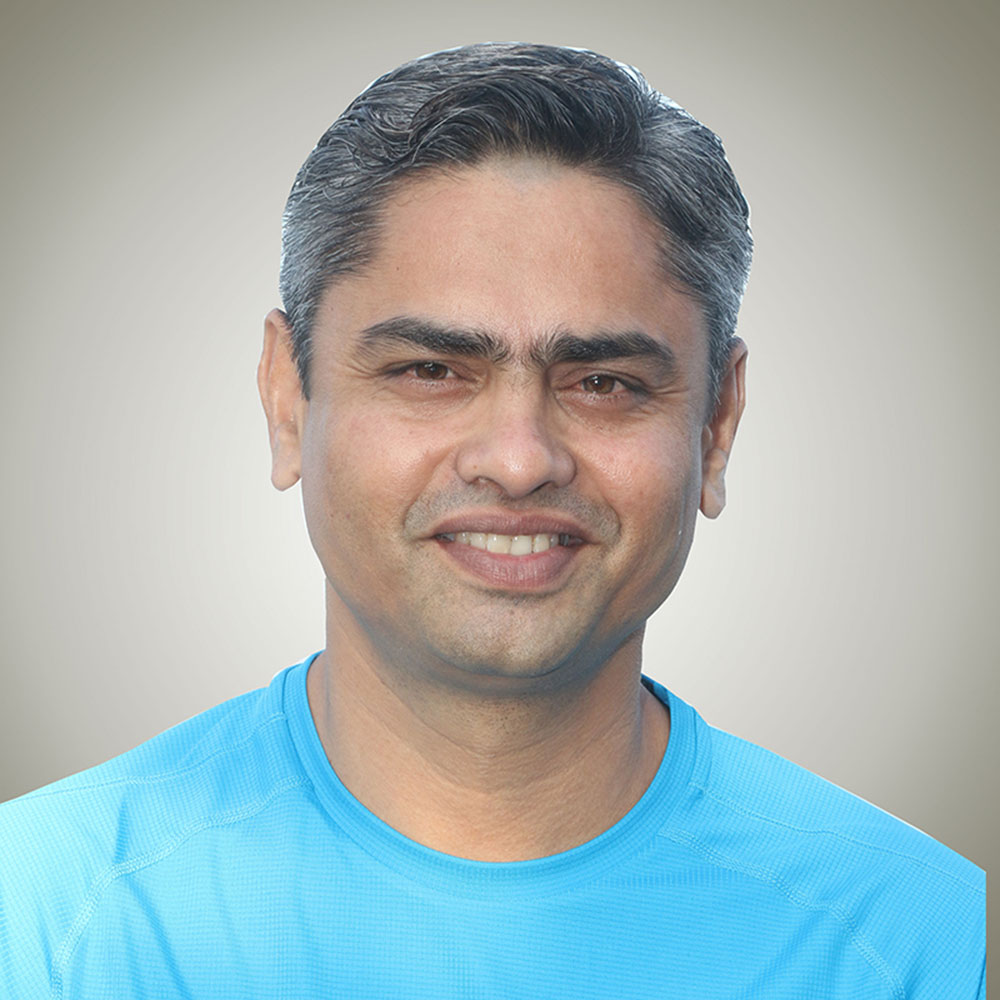 A trainer par excellence, Deepak has over 12 years of experience as a trainer of athletics and running. Deepak is known to follow a firm and assertive style of training. His employs athletics-based training principles and methodology and his training style is assertive and firm. Four times National medalist, Deepak began his career in athletics when he was 12. During his school and college days, he actively participated in athletics competitions, in particular, hurdles, triple jump, heptathlon and pole vault. Deepak has represented Nasik and Mumbai suburbs districts from 1986 to 2002 in the long jump category. He has also represented Maharashtra State in long jump and triple jump from 1990 to 2000. Deepak has a diploma in Sports Coaching from the National Institute of Sports (NIS), Bangalore. He has also served as a coach for training the national level athletes at NIS Patiala for senior India Championships in 2007. Deepak has completed several marathons across and is also into distance running. Deepak's other passions include trekking and driving. He is also committed towards and actively involved in the promotion of sports for tribal people in the rural areas of Nasik.
At Striders, we endeavor to bring about a transformation in the lives of people and create a strong impact on the society by becoming one of the largest outdoor fitness companies in India.
Powered by our vision and driven by our principles, we strive to constantly update our training methods and techniques to design a safe and effective training program for each individual. Our ultimate aim is to help a beginner transform to their optimum fitness level. We are committed to encouraging individuals and corporate professionals to break free from the monotonous sedentary lifestyle and adapt an active lifestyle, thus bringing about a radical change in people's lives.
We have over 45 committed and passionate trainers in about 12 cities and 24 locations across the country. Our trainers are the backbone of our organization, working together towards our vision to ensure seamless execution of our process. All our trainers have a rich experience in fitness and running training and come from an athletic background. They have represented in district, state or national level competitions in their category. Our trainers are extremely committed and passionate, which shows in their training. Nutritionist, Roopali Mehta Roopali Mehta is a renowned fitness and health consultant. She has certifications in Food and Nutrition and is a Certified Diabetic Educator. She has worked as a consultant at premier hospitals in Mumbai, and has been working as a private consultant for the last ten years. Roopali Mehta has vast experience in dealing with clinical nutrition, sports nutrition, corporate nutrition and child's cognitive development. She has associated as a consultant with various workshops and diet, health and fitness programs. She is an active marathoner and understands the sport inside out. She also engages in community service and is associated with several NGOs. She excels not only in treating symptomatic diseases but also in evading lifestyle diseases. Physiotherapist, Abhishek Bangera Dr. Abhishek Bangera (B.P.TH, M.I.A.P, Cert. MDT) has extensive experience in Physiotherapy and currently heads Dr. Bangera's Sai Physiotherapy Clinic. His additional positions include Director, Board of McKenzie Institute India and Consultant Physiotherapist for BPCL (Bharat Petroleum Corporation Ltd.) refinery. He practices the ideology of conservative management of orthopaedic conditions and believes in self-empowering patients. He has expertise in the clinical diagnosis and treatment of orthopaedic conditions, especially those related with the spine. He conducts interactive workshops related to Health, Fitness, Injury Prevention and Ergonomics for varied groups. He specializes in the rehabilitation of posttraumatic, post-surgical, and sports-related injuries.

Get Active India was started with a dream to offer an easy to use, fast and reliable solution for sporting event organizers to plan and socialize their events! This has been an effort after having tried several other generic ticketing platforms that do not meet the needs of sporting events. We aim to provide a platform to connect event organizers with venue owners, vendors, resourced personalities, etc and help them to choose the best resource out of all. While providing with an easy to use ticketing portal which can be customized. We also provide various promotional tools to enhance the event and engage with the attendees. The Unique feature of Get Active India from other generic ticketing platforms is the integrated "Race Directors Dashboard and Platform" that provides an integrated dashboard using which Race Directors can help organize the whole event. Get Active India has exclusive section for listing of events, venue owners, agencies, corporate and private event organizers to feature themselves. Our comprehensive and completely free listing streamlines the booking process. Get Active India makes events paperless and eco-friendly by connecting attendees and organizers through mails, SMS and our portal. Our portal will help delegates to access complete event information like agenda, maps, emailers and organizer profiles etc.